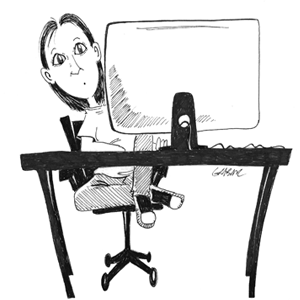 Meet Wendy.
Four-time Emmy nominated media expert Wendy Fusari of In the Details employs a variety of media to design, develop and maintain web sites that meet the needs of her clients and their customers. With over fifteen years of experience in television, radio, and online media and promotions, Wendy works closely with her clients to design visually appealing and functional web sites. Wendy's promotional expertise allows her to provide more than just web design to her clients, but also services that promote her clients' missions, including promotional media, e-mail campaigns, social media, and more.
I have had the pleasure of working with Wendy for the past 5 years across multiple projects. Her skills are impeccable and show in the finished product of her work. She is thorough in her approach which comes out in the quality we have received. Wendy is an asset and I look forward to utilizing her for projects to come.
Sarah Elizabeth Carabetta
Your services were very helpful, and you yourself delightful to work with. You were professional and warm, and we appreciate that. Thanks for taking the time with us too. Our website looks great and we look forward to your ongoing service for our church.
Steven Lestage
Wendy is incredibly talented and is a great visionary for any product. She's receptive to your needs and preferences and delivers a design that suits you perfectly. I enjoyed working with Wendy to get my website updated and I'm looking forward to working with her again as I narrow in on re-branding my product. You won't be disappointed with Wendy's talent!
Susan A. Wall
In the short while that we have been working together I am greatly pleased with the quality and promptness of the work you have done for our company. Social media is becoming a huge part of our operation and keeping up with the changes and maintenance on a daily basis is virtually impossible for us to do. But you have given us the critical support we need in this all important area.
Thank you!!!
Paul Ramunni